FR Jacket
FireProofing Blanket
If you need help, contact info@commercehouse.biz
FEATURES
Fr Jacket is a flexible mattress jacket that consists of four (4) 25mm
thick ceramic fiber layers (128kg/m3 density) seprated by aluminum fils
An agular frame is provided for site installation. The compressed thickness of FR Jacket is 50mm to 60mm.
it is easily assembled and disassembled on the valve actuator for maintenance purpose. Site installation is possible.
FR Jacket is pre-fabricated to be easily assembled of the valve actuators at site
Several pieces of prefabricated loose pieces are supplied
---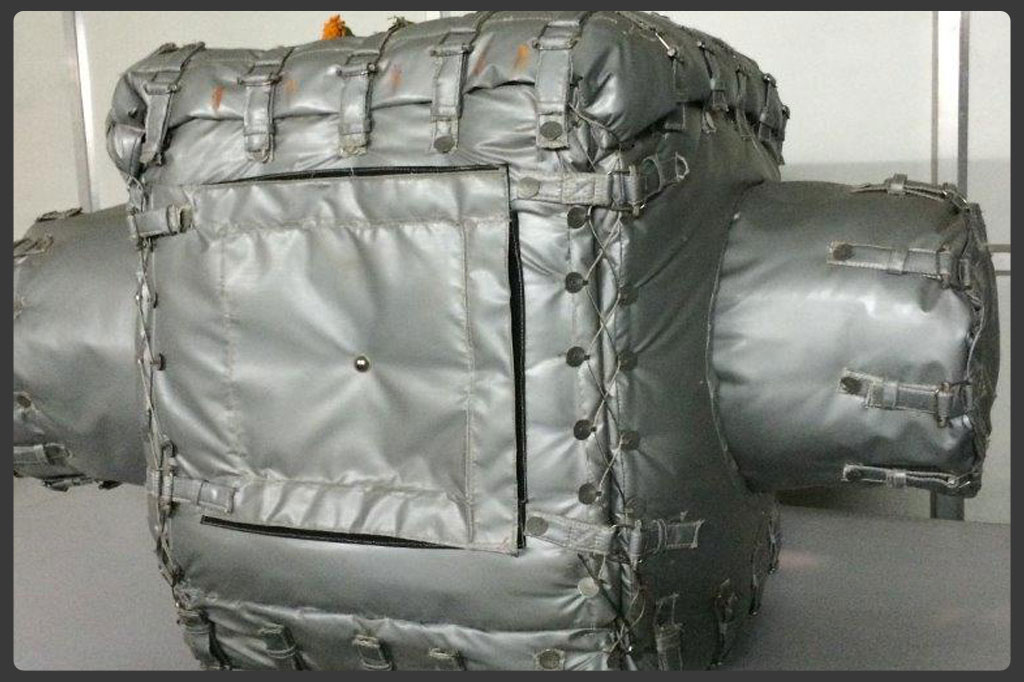 ASSEMBLY
Stainless steel 304 (SS304) angle frame is secured and installed on the valve actuator prior to jacket installation. The angle frame is secured with SS304 bolt and nut .
The angle frame is required to protect the limit switches and other accessories .
After the jacket is installed on the angular frame, it is stitched by using PVC coated stainless steel wire. it is rigid enough after installation is completed .
---
AMBIENT /
SERVICE TEMPRATURE TOLERANCE RANGE
-30°C to +90°C
-50°C to +600°C (Optional)
ACCESS DOOR
Access door is provided to monitor the solenoid valve, filter regulator, control unit and limit switch whitout fully removing the jacket from the valve actuator.
---
USES / APPLICATIONS
- Electric actuator
- Pneumatic actuator
- Cable tray
- Air tank
---
COMPLIANCE CERTIFICATES
- Lloyd's Register Certified UL1709 hudrocarbon fire
- Jet Fires per ISO 22899-1