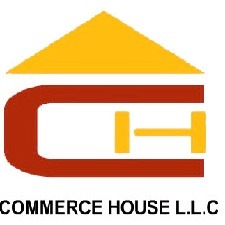 ---
Commerce House L.L.C
---
Commerce House LLC is at the forefront of Devices & Instruments supplies, based in the Middle East, with extensive product related networks, and contacts throughout the industry.
---
We are committed to supplying top quality products, sourced from the reputed manufacturers in the world, and dedicated to meeting delivery obligations within the shortest period of time.
---
Our main areas of business focus are in the Europe, Middle East, the Asian Subcontinent, Southeast Asia, China and Africa, where we leverage our in depth understanding of the business culture, and practices.
---
With its extensive experience and reach, Commerce House has always been committed to delivering the best services available in industries, with special attention to logistical and documentation challenges, at the optimum price due to its:
---
- Collective bargaining power
---
- Insistence on quality
---
- Reliability
---
-The flexibility of its financial instruments, which can be deployed to bridge the sell-sides and buy-sides of each deal
---
In order to achieve our business objectives, Commerce House maintains simple principles that are valued across various cultures and markets. Our team of executives and collaborators have many years of experience in the international markets and offers its clients, partners and suppliers premium business advice in any circumstance.
---
---